By Peter Wharton
Tasmanian golfing legend Elliott Booth, whose horses carry the 'Iden' moniker, has nominated two superbly bred youngsters for the 2022 Tasmanian Harness Yearling Sale on Saturday, March 5 at Carrick Park.
Both are by the brilliantly fast Artsplace horse Stoneridge Regal (1:48.2), whose stock has earned more than $20 million worldwide.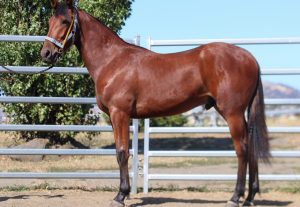 Lot 7 is a neat, compact gelding out of the Belmont winner and Evicus placegetter  Iden Princess, dam of the promising Iden Reactor.
Iden Princess ranks as a half-sister to two high-class race mares in Idengood Time, a winner of 13 races including the Tasmanian Sweepstakes and Filly Championship, and Iden Countess, who numbered among her nine successes the Tasmanian Bouquet Stakes and heats of the Sweepstakes and Bandbox.
Others from this family have been the classics placegetters Iden Gorgeous, Iden Noshot and Iden Mister Ed.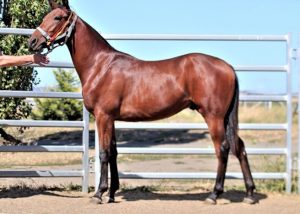 The second part of Elliott's draft is Lot 16, a well-grown gelding from the former capable race mare Just Like Elle (1:57.4), whose first foal, Iden Miss Lucy (by Stonebridge Regal), has won twice and looks a notch above average.
Just Like Elle is a half-sister to six sub 2:00 performers including the Burnie Cup, SA Golden Nursery and dual SA Southern Cross winner Hez The One ($255,136), the Breeders Crown heat winner Rosharni and the Southern Cross heat victor Hez A Chance.
Both yearlings are being prepared by noted Brighton identity Noel Salter.
For a catalogue or further information contact Angela Barrett on phone 6212 9307 or email a.barrett@tasracing.com.au