Taylor Ford will take a one-point lead into Sunday week's second round of heats of the 6ty° Youngbloods Challenge in Hobart after a first and seventh placing in the opening round of heats at the Devonport Showgrounds.
Ford was able to win heat two on the Ben Yole trained Machitelli who pushed forward from barrier five to find the lead about 450 metres after the start.
Machitelli, a daughter of Mach Three was inclined to over race throughout the 2297 metre event with driver Taylor Ford admitting that her arms were "a bit sore" when speaking with tasracing.com.au on her way home to Brighton from the meeting last night.
"She came out of the gate strong and when she found the lead she dropped the bit, so I put my hands back into a more commutable grip which wasn't a good idea," explained Ford.
After running a lead time of 51.0s Ford was able to steady Machitelli enough to record quarters of 31.1s, 31.3s, 31.3s and 31.0s over the final mile.
"We did run along a little bit, the rest of the field stayed back a few metres off her which meant they had to do a bit of extra work to catch her," said the winning driver.
"She started to tire the last 50 (metres) but they had her chance to beat her," added Ford.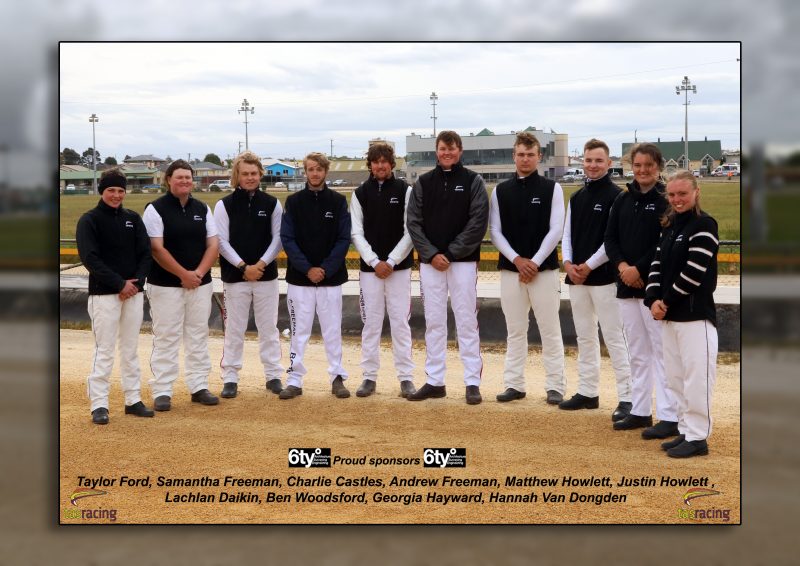 Although Ford was first past the post she had another battle on her hands when the driver of Shes Gifted, Ben Woodfords fired in a protest against the winner who shifted out noticeable over the final 300 metres of the race.
Stewards dismissed the protest and Ford said she was fined $100 for allowing the horse to shift out under pressure.
It was the case of déjà vu for Ford and Yole who teamed up to win a Youngblood's Challenge heat in Devonport last season.
"I drove Ready To Fire to win a heat in Devonport for Ben (Yole) last year," said Ford.
"It's great that Ben (Yole) and many other trainers have supported the series to ensure we can all get a drive in each heat," added the series leader.
The Yole stable provided the first heat winner of the series when Andrew Freeman partnered Mach Charm to a 1.5-metre win.
Mach Charm, a six-year-old mare also by Mach Three was able to sit back off a frantic temp over the first circuit and was too good late in a slow 32.3s final quarter.
Points after the first two heats are; Taylor Ford 20, Andrew Freeman 19, Ben Woodsford and Hannah Van Dongen 18, Matthew Howlett 13, Justin Howlett and Charlie Castles 9, Lachlan Dakin, Georgia Hayward and Samantha Freeman all on 8.