The Tasracing Board consists of seven members made up of a Chair and six directors one of whom is Vice Chairman.
The make-up of the board comprises one person with experience in the thoroughbred, harness and greyhound racing codes.
The Board of Tasracing comprises directors with the appropriate range of skills, experience, qualifications, expertise and vision to govern the company.
Board Members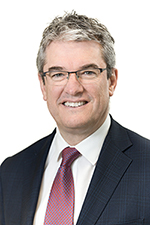 Gene Phair
Chairman
Mr Phair joined the Tasracing Board as Chairman on 22 November 2018.
Mr Phair is currently the Head of Shadforth in Tasmania and oversees Shadforth's three offices in Hobart, Launceston and Devonport. Prior to joining Shadforth in 2016, Mr Phair spent 12 years as the Group Financial Controller and Head of Corporate and Capital Management at IOOF, an ASX listed Top 100 Company, responsible for mergers and acquisitions and treasury function.
Mr Phair is a Fellow of the Chartered Accountants Australia and New Zealand and a member of the Australian Institute of Company Directors.
He is a long-standing Board Member of the National Heart Foundation of Australia (Tasmanian Division) and Chairman of the Board of The Hutchins School.
Helen Galloway
Vice-Chairperson
Mrs Galloway joined the board in 2016.
An experienced executive in the commercial gaming industries, Mrs Galloway was formerly a Vice President of Casino Development and Strategic Analysis with Marina Bay Sands in Singapore and Sand China Limited in Macao.
Mrs Galloway is a chartered accountant and a member of CPA Australia and Australian Institute of Company Directors.
Mrs Galloway is also on the Board of TT-Line Company Pty Ltd, Sorell Council and Bank of Us.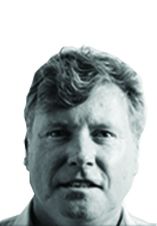 David Garnier
Mr Garnier is an experienced business executive and board representative, with experience spanning over 30 years across technology, banking, telecommunications, gaming and wagering, agriculture and media sectors. These roles include board and senior operational roles in Australasia, Hong Kong and China. In addition to executive and leadership roles in listed companies, he has been responsible for organisational change, capital raisings, M&A operations and business strategy.
Since returning to Australia in 2015 Mr Garnier has focussed predominantly on strategic consulting in digital markets and managing capital raisings for strategic clients. Current business relationships include being Alibaba's Alipay Marketing Partner in Australia and New Zealand via the platform www.chinainabox.org which his company, New Wave, established in 2017.
Martin Wallace
Martin Wallace
Mr Wallace brings more than 30 years of experience in public administration, business and financial management, and has extensive regulatory policy experience.  He also brings senior executive experience in the energy and telecommunications sectors.
Mr Wallace is a former Secretary of the Department of Treasury and Finance in Tasmania and is a long-term participant in the racing industry in Tasmania, both as an owner of horses and as a hobby breeder.
Mr Wallace was appointed to the Tasracing Board at the 2020 Tasracing Annual General Meeting.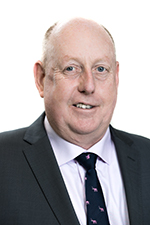 Michael Gordon
Mr Gordon joined the Board in 2017.
A Director of PDF Management Services, a management consulting firm based in Hobart, he has a broad and diverse career, across the training, employment and youth sectors, 14 years with fire services in Tasmania and South Australia and as a small business owner and operator
Mr Gordon has bred, owned and raced greyhounds. He also has a long-standing association with the Harness and Thoroughbred codes, both as a participant and committee member.
He holds a Bachelor of Business from the University of South Australia.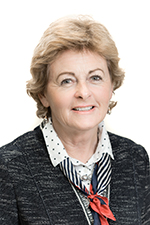 Robyn Whishaw
Mrs Whishaw joined the Board in 2016.
An owner and operator of the highly successful Armidale Stud in Carrick in northern Tasmania, she is a member of the Tasmanian Racing Hall of Fame and a former chairperson of the Thoroughbred Advisory Network.
She holds a Bachelor of Education from the University of Tasmania.