Please note that due to the broader issues surrounding the COVID-19 pandemic racing in Tasmania has ceased for a period of four weeks from 2 April 2020. When it is confirmed racing will resume calendars will be updated and industry informed.
Harness Racing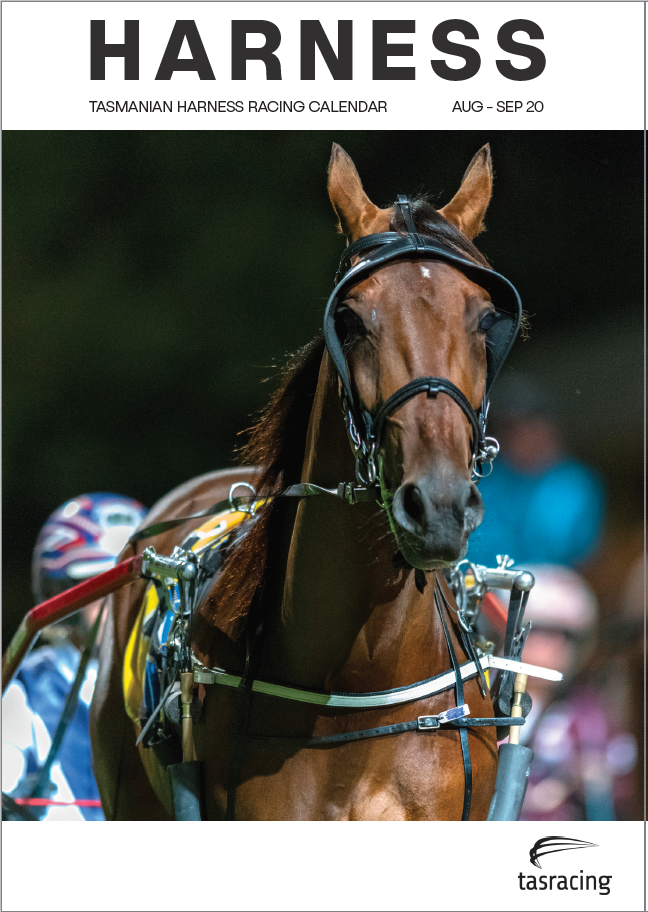 Harness Calendar – August – September 2020 [PDF]
Harness Program – August / September [PDF]
Harness Program – July Program UPDATED [PDF]
Racing Information
Standing Starts – Australian Handicapping Rules
2.3 Automatic Handicap Race
A standing start race in which 5 rating points incrementally equates to 10 metres, e.g., if horses rated 50 start from the Front, 55 from 10 metres, etc.                             
Race Conditions – Block nominations 13th September 2020
$5k Yearling Sale Bonus conditions
*Race Programming details advertised in the Harness Calendar are considered correct at the time of publishing. Please refer to Harness.org for updated programs.
For programme amendment information click here


Race Dates
Harness race dates 2020/21 [PDF]
Harness Feature Race Calendare 2020/21 – COMING SOON
Harness Feature Race notice  – Sires Stakes – 20th July 2020
Tri-code full year calendar 2020/21 [PDF]
Trial Dates
Harness Raceday Trial Conditions updated 27 July 2020 [PDF]
Harness Trial Dates 2020/21  – COMING SOON

Track Records