Tasmania hosts a series of feature meetings over the summer. Racing includes three major Cups held across the State with Ladbroke's Double Cup Bonus* $100,000 bonus to the owners and trainer of any horse that wins both the Ladbrokes Hobart and Launceston Cups.
If you are considering bringing your runners to the Island State here is some information to help plan your campaign.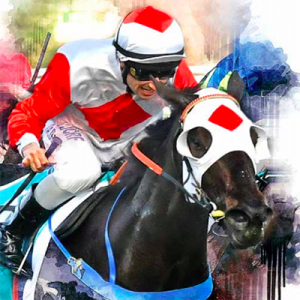 Key race dates
Sunday 13 February – the Ladbrokes Hobart Cup
Wednesday 23 February – the Ladbrokes Launceston Cup
The December-March thoroughbred racing calendar contains more information including all feature race conditions.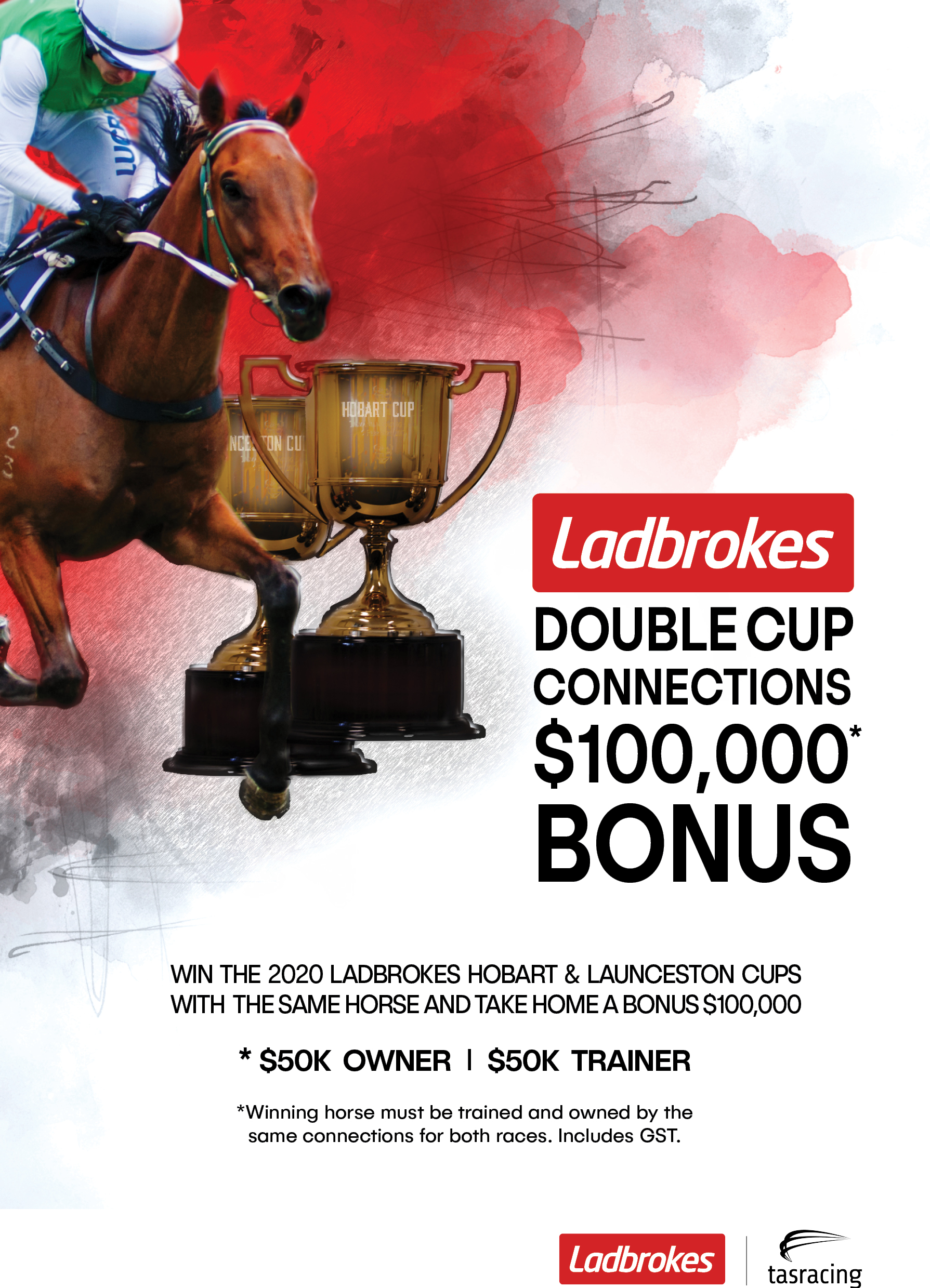 Double Cup Bonus
Ladbrokes Double Cup Bonus* $100,000 bonus will pay $100,000 (in addition to prize money) if a single runner wins both the Hobart and Launceston Cups.
The bonus is split with $50,000 to the owner/s and $50,000 to the trainer. The winning horse must be trained and owned by the same connections for both races.
The last horse to win the Double Cup bonus was Eastender in 2019.
Stabling
There are stabling options available at every race course. Contact Tasracing for information about availability and to make arrangements:
Blayne Hudson, Racing Operations
b.hudson@tasracing.com.au
Registration and licence information
The Tasmanian Office of Racing Integrity manages the licensing of trainers and jockeys visiting Tasmania from interstate. In summary, the rules for trainers are:
Trainers who hold a trainer licence or permit to train in a State or Territory (not Tasmania) may train horses in Tasmania as a visiting trainer for one month.
Permission must be gained for an extension of that period of time.
Trainers are required to lodge a Visiting Trainer Notification with the Office of Racing Integrity (ORI) advising the dates they wish to train in the state together with the details of the horse/s and stable employee/s they will be bringing with them.
More information for trainers, jockeys and associated staff  available from the Office of Racing Integrity here:
Visiting Trainers Information (35Kb)
Visiting Trainer Application (641Kb)
Visiting Interstate Jockey Information (52Kb)
Visiting Jockey Licence (790Kb)
Visiting Apprentice Jockey Information (51Kb) 
Visiting On Loan Apprentice Jockey Information (48Kb)
Visiting Apprentice Application (832Kb)
Visiting Interstate Stable Employees and Trackwork Riders Information (384Kb)
Contact information
For more information contact: